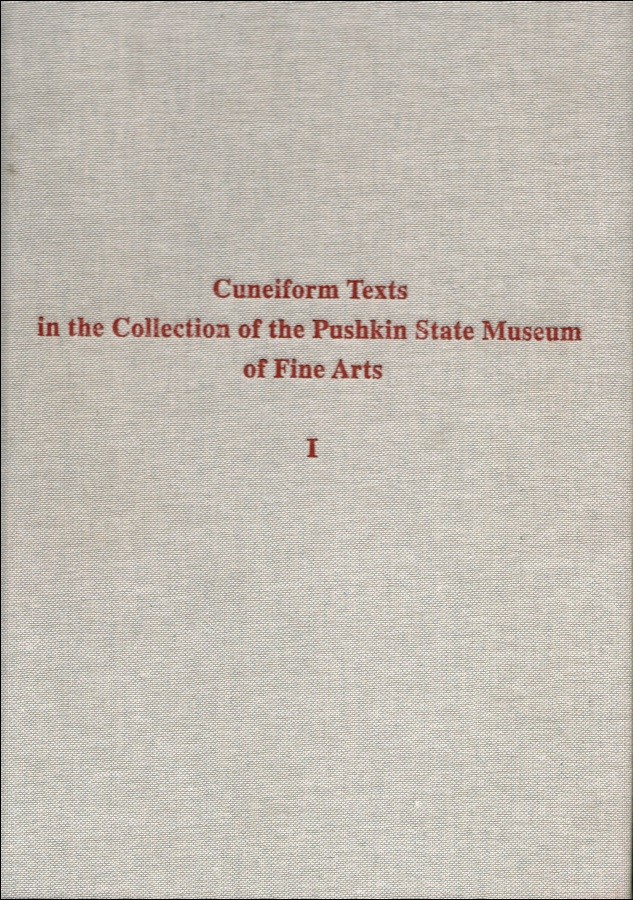 Author(s)

Перлов Б.И.
Савельев Ю.А.


Language of publication:

английский

Size:

ISBN

978-5-89526-024-1 (Палеограф); 978-5-89189-009-1 (ГМИИ им. А.С. Пушкина)
B. Perlov, Yu. Saveliev. Cuneiform Texts in the Collection of the Pushkin State Museum of Fine Arts. Vol. 1: [Administratives Texts from Tello from the Ur III Period] / Б.И. Перлов, Ю.А. Савельев. Клинописные тексты в собрании ГМИИ им. А.С. Пушкина. Т 1: [Административные тексты из Телло периода III династии Ура.] [Научный каталог] / М.: Палеограф, 2014. – 162 c.: ил.
This volume initiates the publication of the cuneiform collection of the Pushkin State Museum of Fine Arts. Despite the rather small range of tablets (about 1760), it gives a comprehensive representation of chronological periods of the ancient Near East, from the pre-Sargonic (the middle of the 3rd millennium B.C.) to the Neo-Babylonian and Persian (6th – 5th centuries A.D.).
The core of the museum collection are 1320 cuneiform tablets from the holdings of Russian historian and collector Nikolay Likhachev (1862–1936). This collection varies in content, including administrative and economic documents, legal and literary texts, and letters.
Выход тома положил начало публикации унифицированного научного каталога клинописных табличек, хранящихся в музее. Несмотря на то, что их коллекция относительно невелика (около 1760 табличек), она все же дает общее представление о различных периодах истории древнего Ближнего Востока, с досаргоновского периода (середины 3 тысячелетия до н.э.) до нововавилонского и персидского (VI–V века н.э.).
Собрание клинописных табличек ГМИИ, основу которого составляют переданные в музей в 1924 году 1320 табличек из собрания российского историка и коллекционера Николая Петровича Лихачёва (1862–1936), разнообразно по своему содержанию и включает административные документы, законодательные и литературные тексты, а также письма.