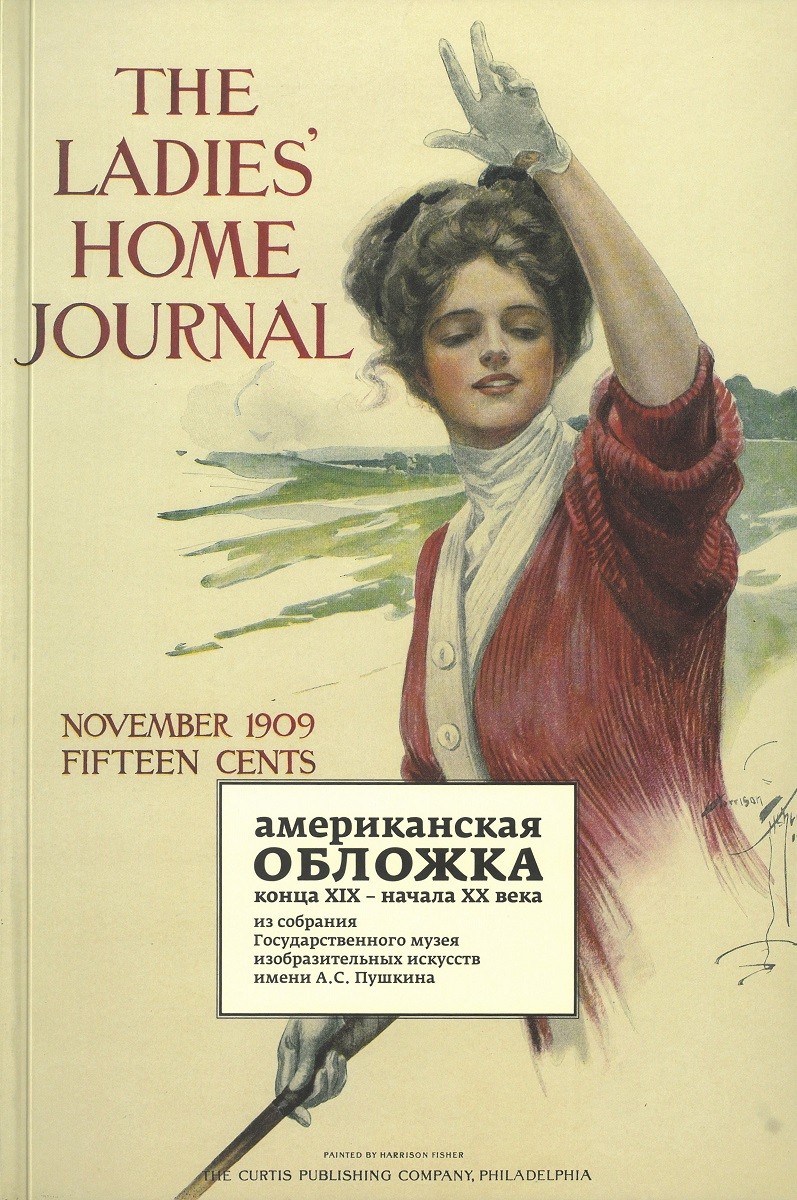 | | |
| --- | --- |
| Author(s) | Никифорова И.А. |
| Language of publication: | русский |
| Size: | 215×320 мм |
| ISBN | 978-5-4350-0047-4 |
Американская обложка XIX – начала XX века из собрания ГМИИ им. А.С. Пушкина / Авт.-сост. И.А. Никифорова; ред. Л. Платова; дизайн-макет: М. Афанасьев, П. Пополов. М.: СканРус, 2013. – 240 с., цв. ил.
История американских журналов связана с развитием периодических изданий в Европе и во всем мире. К началу ХХ столетия окончательно сформировалась структура журнала, и обложка, отражая основной характер изданий, отделилась от текстовой части, обрела яркую художественную форму и выразительность. Главным обстоятельством выживаемости и бурной эволюции периодических изданий было их успешное сотрудничество с рекламными агентствами; производители ориентировались на интересы читательской аудитории того или иного издания, а журнальная обложка стала ярким и привлекательным носителем информации о последних модных новинках, тенденциях и событиях.
Каталог знакомит с обложками таких знаменитых американских журналов, как Vanity Fair, Vogue, Harper's Bazar, Good Housekeeping, Chap-Book, The Echo, Collier's Weekly, The Inland Printer, The Century, Delineator, The Ladies Home Companion и других, из собрания ГМИИ им. А.С. Пушкина. Обложки этих изданий оформляли многие талантливые и известные художники: Чарльз Дана Гибсон, Максфилд Перриш, Харрисон Фишер, Говард Чандлер Кристи, Джеймс Монтгомери Флэгг. Позднее этот список дополнили представители стиля ар деко, определившие развитие журнальной графики в первые десятилетия ХХ века, – Хелен Драйден, Джон Слоан, Норман Рокуэлл, К. Филлипс Коулз, Джордж Планк, Жорж Лепап, братья Лейендекеры.